Event Registration
Advanced Guide to The Goddess Energy with Billie Topa Tate
Description:
The Pathway to the Goddess Universe
We are officially excited about this new class.  The refreshing and powerful Goddess energy is at the center of our point of peace, grace, tranquility, healing, stillness, beauty and life changing happiness.   Sometimes we forget this wonderful energy resides within our energy field and energetic chakras.    What is the purpose and meaning of this wonderful Goddess energy.  There is a place deep within you, where you can go to find peace, life-direction and life changing happiness.
In this class, you will learn...
Taking sacred time for yourself and why this is important
Live from the higher aspect of your heart center
Honoring - love, laughter, light and wisdom
Making time for spiritual connections and ritual in our  life
Nourishing love of self and keeping an empowering relationship with our body
Connecting  with Mother Nature - the Goddess of Nature
Setting sacred energetic boundaries in wisdom filled ways
Using divine timing and mystical manifestation
Aura enhancements to receive happiness
Creating an environment of vitality and goddess energy
About The Instructor: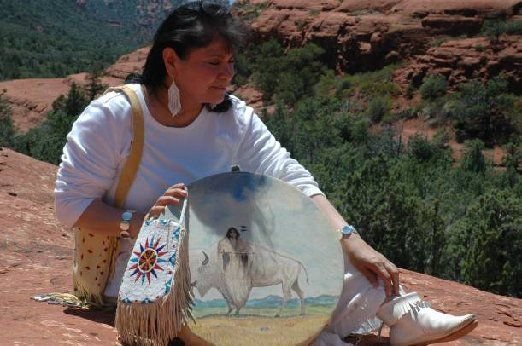 This class is guided by Billie Topa Tate, founder of The MSI Healing INC.  Billie is a traditional Native American healer and teacher of Mescalero Apache descent, trained and educated by numerous family Elders and extended family members. She is a Reiki Master Teacher Eighth Degree and licensed Therapeutic Massage Therapist.
 To learn more about Billie Topa Tate and her services, click here
We are sorry but registration for this event is now closed.
Please contact us if you would like to know if spaces are still available.