Event Registration
Shaman's Daily Practices Class Guided by Billie Topa Tate
Description:
The world is a place where many kingdoms interact with each other.   The plant kingdom, the animal kingdom, the human kingdom and so much more.    The Shaman walks in the world of universal principles that guides his or her spirit to more knowledge and wisdom regarding our universe, the world and all the kingdoms which reside and co-exist.
As our gift to you, we present you with a free mantra  "Mastering your Day Mantra":
Mastering your day mantra is also known as the Ganesh mantra. The Ganesh Mantra is known to remove obstacles as well as to achieve the power of knowledge success and fulfillment. It is believed that mantras of Ganesh, when chanted with genuine intention, give positive results. This mantra removes all trials and troubles gracing you with every success.
Billie Topa Tate's mantras and affirmations are a string of words that help us to shift our thinking, our energy and focus to a more productive and positive energy which can contribute to a more empowering outcome.   This Sanskrit mantra is also called the mantra of removing obstacles from our life's journey.  You are welcome to use this mantra on a daily basis for about 5 to 10 minutes. While using this mantra keep expressing a virtuous outcome to every part of your day.
About The Instructor: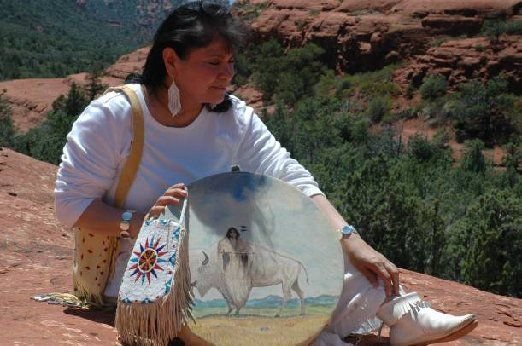 Billie Topa Tate' is the founder of MSI Healing INC an earth friendly educational institute located in Evanston, Illinois. Billie is Mescalero Apache and is dedicated to presenting the sacred principles, doctrines, and teachings of her Native Culture and many ancient wisdom systems from around the world, creating synthesis through harmony of many lineages.  She is dedicated to be of service to anyone who is seeking wellness, spiritual growth, mindfulness and training to build on current healing practices.  She has been offering services for over 25 years in the North Shore Evanston Community.
 To learn more about Billie Topa Tate and her services, click here