Event Registration
Winter Solstice Ceremony Guided by Billie Topa Tate
Description:
We are joyful to invite you to a Special experience called "The Winter Divine Light Solstice Ceremony."   The winter solstice is a very important window of momentum, when all the natural elements come together to launch a mystical moment of empowering energy for you.   Come and experience beautiful energy, sacred intentions and be part of this wonderful ceremony with Billie Topa Tate.
Receive a fresh cedar, sage bundle and solstice candle, join in a drum prayer ceremony to bring forward the Divine Light Solstice celebration of happiness, peace and beautiful divine light.
Bring your drums, rattles, your wonderful wishes, we also have some rattles to use.  Launch your wonderful sacred intentions in this beautiful Winter Divine Light Solstice Ceremony.
About The Instructor: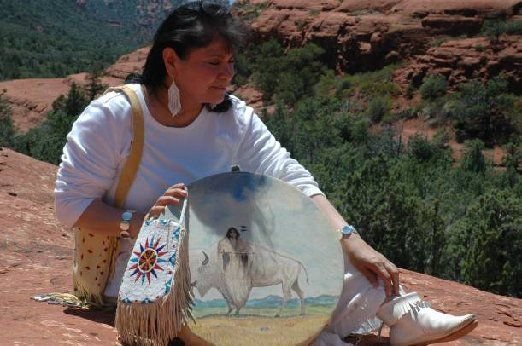 Billie Topa Tate' is the founder of MSI Healing INC an earth friendly educational institute located in Evanston, Illinois. Billie is Mescalero Apache and is dedicated to presenting the sacred principles, doctrines, and teachings of her Native Culture and many ancient wisdom systems from around the world, creating synthesis through harmony of many lineages.  She is dedicated to be of service to anyone who is seeking wellness, spiritual growth, mindfulness and training to build on current healing practices.  She has been offering services for over 25 years in the North Shore Evanston Community.
 To learn more about Billie Topa Tate and her services, click here
We are sorry but registration for this event is now closed.
Please contact us if you would like to know if spaces are still available.