Event Registration
The Shaman's Reiki Guided by Billie Topa Tate
Description:
Indigenous Wisdom with the Healing Power of Reiki
In the world of energy there is the Shaman  and the wisdom of the Shaman regarding the healing properties and qualities of energy.    In our Reiki history we receive training to access beautiful healing regions where virtuous universal life force resides.   These wonderful regions of higher virtuous vibration are where angels, healing helpers, virtuous teachers and healing light resides and is created.
Billie Topa Tate will share wonderful stories and techniques regarding how she brings this energy into her practice.   Billie Topa Tate also will teach us many wisdom filled skills regarding these regions of healing energy and our connection to this healing platform.
The Shamans Reiki is a training class on how the Shaman brings wonderful healing energy from "The Regions of Healing Angels and Columns of Light"   which facilitates beautiful vibrations into this world for people, animals, plants and Mother Earth through the healing power of Reiki.    The Shaman's Reiki is a unique glimpse into the Shaman's world and also the powerful world of Reiki.   This is a must attend class for energy workers, massage therapist and other healing platforms to enhance your wisdom and learn empowering energetic techniques for our loved ones and ourselves.
Register with a friend for good karma.   We look forward to seeing you
About The Instructor: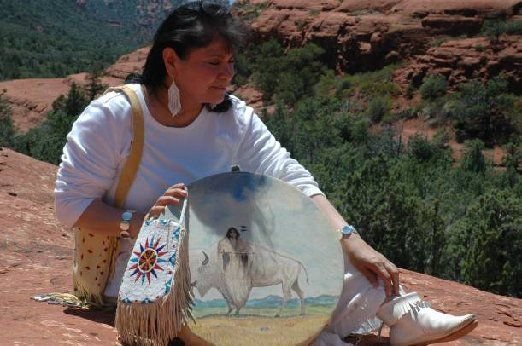 Billie Topa Tate' is the founder of MSI Healing INC an earth friendly educational institute located in Evanston, Illinois. Billie is Mescalero Apache and is dedicated to presenting the sacred principles, doctrines, and teachings of her Native Culture and many ancient wisdom systems from around the world, creating synthesis through harmony of many lineages.  She is dedicated to be of service to anyone who is seeking wellness, spiritual growth, mindfulness and training to build on current healing practices.  She has been offering services for over 25 years in the North Shore Evanston Community.
 To learn more about Billie Topa Tate and her services, click here
We are sorry but registration for this event is now closed.
Please contact us if you would like to know if spaces are still available.