Event Registration
Handmade Herbal Oils Workshop Guided by Karen Clarke
Description:
Come learn to make and use your own herb-infused oils.
This workshop will cover a few methods and techniques to make, use and store your own herbal oils for massage, healing, self-care, yoga, and culinary uses.  Each participant will select an herb to make an herb-infused oil, to take home from the workshop.
All supplies are included in the workshop fee.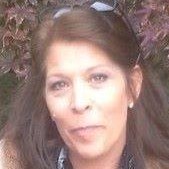 Your Instructor:  Karen Clarke, MH
Karen is a Master Herbalist, with a degree from Green Wisdom School of Natural and Botanical Medicine in Wisconsin. As a Master Naturalist and Master Gardener, projects have included work with The Lincoln Park Conservancy, Alfred Caldwell Lily Pool, Chicago Flower and Garden Show, Chicago Park District, Peterson Garden Project and Victory Gardens. She's currently working on the restoration of an educational medicinal plant conservation sanctuary, on land that was an Historical Era ceremonial and artisan space of the Potawatomie. Longtime student of Billie Topa Tate, Karen is a Reiki Master, Feng Shui Master and Healer /Teacher practitioner, all of which were learned directly from Billie at MSI Wellness. She carries a sacred pipe in Siksika Blackfoot tradition and has studied numerous Native American, First Nations and indigenous traditions of wisdom, ceremony, healing and nature connection.