Event Registration
Online Zoom Class - Sacred Intentions Circle with Billie Topa Tate
Description:
Enjoy the free online 'Find Happiness Meditation' a guided by Billie Topa Tate.
The Sacred Intentions Circle Guided by Billie Topa Tate

From a pure empowering place - create space for your true self to manifest in a great way. Let this be the beginning of a wonderful practice to work and be guided by higher thought for important parts of our life's journey. This helps to shape our lives in mindful and wisdom filled ways. In this class you will learn basic and advanced techniques to help build our practice of enhancing our Sacred Intentions. Enjoy a great wisdom filled class, register with a friend for good karma.
In this class you will learn
Sacred New Beginnings techniques
The power of your intention
Personal Improving and Evolving Intentions
Life Expectation Intentions
Work Life Sacred Intentions
Health and Wellness Intentions
Infusing personal medicine pouch's and crystals with intention
Advanced Technique of Sacred intention
This is an open to the public online zoom class or available for 8 in person
Zoom Meeting Information:
Once your registration and payment is complete the day of the class you will receive an email invitation for your zoom class.
The class will open at 2:30pm CST.  If you are new to zoom we encourage you to log in between 2:30pm - 3:00pm CST  for technical support.
About The Instructor: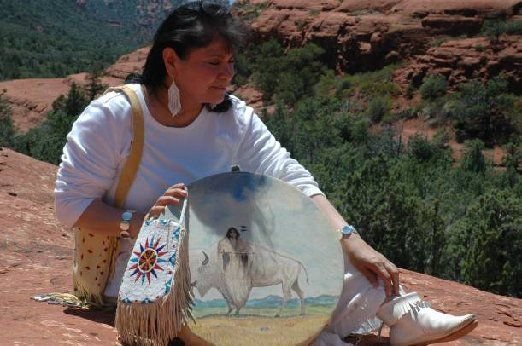 Billie Topa Tate' is the founder of MSI Healing INC an earth friendly educational institute located in Evanston, Illinois. Billie is Mescalero Apache and is dedicated to presenting the sacred principles, doctrines, and teachings of her Native Culture and many ancient wisdom systems from around the world, creating synthesis through harmony of many lineages.  She is dedicated to be of service to anyone who is seeking wellness, spiritual growth, mindfulness and training to build on current healing practices.  She has been offering services for over 25 years in the North Shore Evanston Community.
 To learn more about Billie Topa Tate and her services, click here
We are sorry but registration for this event is now closed.
Please contact us if you would like to know if spaces are still available.