Description
This wonderful class helps us peer through a mystical window to help us understand and comprehend our birthright of the sixth sense of psychic faculties.
The most beautiful thing we can experience is the mysterious. It is the source of all true art, and all true science wrote Albert Einstein.
This class helps us to go beyond our ordinary awareness into the realms of the divine. Join Founder of MSI Wellness Center, Billie Topa Tate as she helps us understand our intuition and psychic abilities are as natural as our breath. Intuition and psychic abilities are available to everyone.
Symbology is the first language of the universe is used in our dream time and our wait time. If we harnessed the knowledge of symbology. We could reach an understanding untapped wisdom that can explain so many aspects of our lives.
Join a beautifully designed class on how to understand and utilizes our innate abilities to interpret signs from the universe and our spirit helpers.
This is an online video to enjoy – 1hr 26min
About The Instructor: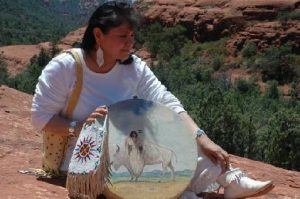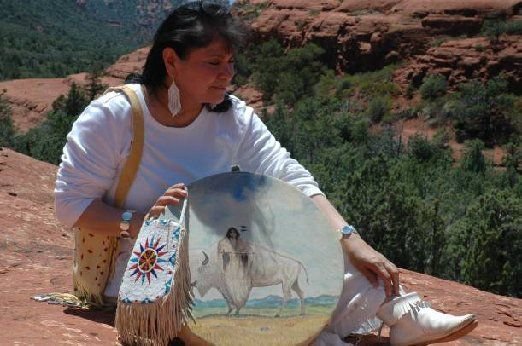 Billie Topa Tate' is the founder of MSI Healing INC an earth friendly educational institute located in Evanston, Illinois. Billie is Mescalero Apache and is dedicated to presenting the sacred principles, doctrines, and teachings of her Native Culture and many ancient wisdom systems from around the world, creating synthesis through harmony of many lineages.  She is dedicated to be of service to anyone who is seeking wellness, spiritual growth, mindfulness and training to build on current healing practices.  She has been offering services for over 25 years in the North Shore Evanston Community.
 To learn more about Billie Topa Tate and her services, click here