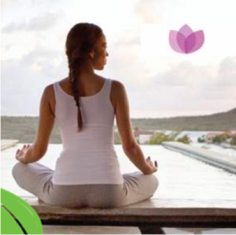 Beautiful Aura Technique Online Class
Running Time: 1:20 minutes
Please Note: When your purchase is complete come back to this page and your video will be up and ready for you to enjoy.
You will be able to watch your video as many times as you like!
Product Description
Please enjoy the preview video below! To purchase the full video click on the [add to cart] link above
WHAT IS THE AURA?
The aura is the electromagnetic field that surrounds the human body (Human Energy Field-HEF) and every organism and object in the Universe.
The Human Energy Field as a collection of electro – magnetic energies of varying densities that permeate through and emit or exit from the physical body of a living person. These particles of energy are suspended around the healthy human body in an oval shaped field. This "auric egg" emits out from the body approximately 2-3 feet (1 metre on average) on all sides. It extends above the head and below the feet into the ground.
What will you learn in this video?
A beautifully designed class about our auric field and how our energy field.  Mystical techniques on how to design, and maintain a beautiful aura.  the human aura also known as the human energy field is filled with abundant information regarding our past, present and future.  people respond to what is in our energy field.
Billie provides a wonderful series of templates to develop and maintain a beautiful aura.