Description
Welcome to the long awaited Life Force Reiki Digital One on One Certification Training with Billie Topa Tate – Reiki Master Teacher 8th Degree. Beautifully designed new Reiki techniques for optimal cellular wellness approaches for body, mind and spirit. You will learn advanced reiki techniques to raise the vibration of cell vitality. Utilizing latest medical technology discoveries of cell wellness, Stem Cell therapy, biological food conversion rates for vitality, the joy level of our cells.
Harnessing an infusion of special reiki techniques for optimal energetic levels of homeostasis as well as, raising the vibration of our metabolism. Topa Tate will be providing her field work experience, advanced methods and up to date information to all attending students.
Life Force Reiki training encompasses…
Learn mystical anatomy for the body, mind & spirit
Application of reiki to help our immune system
Explore gene targeted reiki energy work
Special reiki to help cleanse our lymphatic system
Boost the mitochondria cells to help with vitality
Balance healthy food conversion rates for good metabolism
Learn how the cells help all the energy systems within the body
Advanced training on how our metabolic systems communicate with each other
Receive reiki attunements for Life Force Reiki (guided meditation attunement)
Clinical table sessions will be utilized during this training
What is Included in Your Course …
Downloadable pdf training manual
2 Digital Training Videos(6 hours of training)
Guided Meditation attunement
Pre-requisite: General working knowledge of Reiki.  Please call for details 847-866-0505.
About The Instructor: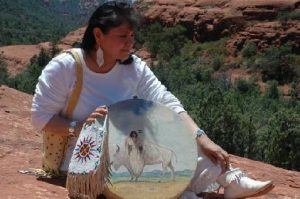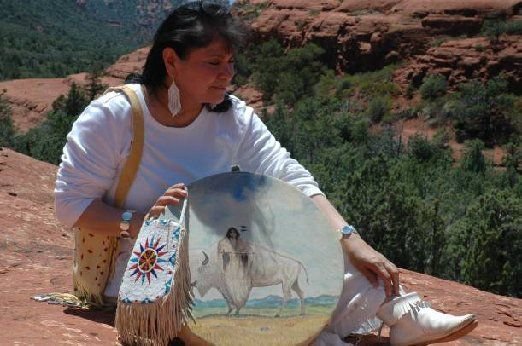 Billie Topa Tate' is the founder of MSI Healing INC an earth friendly educational institute located in Evanston, Illinois. Billie is Mescalero Apache and is dedicated to presenting the sacred principles, doctrines, and teachings of her Native Culture and many ancient wisdom systems from around the world, creating synthesis through harmony of many lineages.  She is dedicated to be of service to anyone who is seeking wellness, spiritual growth, mindfulness and training to build on current healing practices.  She has been offering services for over 25 years in the North Shore Evanston Community.
 To learn more about Billie Topa Tate and her services, click here