Free Heart Energy Gift from Billie Topa Tate | MSI Wellness Center
Dearest Loving Kindness Keepers,
Sharing this beautiful gift spreads the love that we would all want to experience. How do we really become happy? Where does happiness come from and what qualities can we actually begin to experience right at this moment? I prepared a wonderful guided meditation to help support how we can experience that great source of inner balance called joy and satisfaction which equals happiness.
Please enjoy and share the free Loving Kindness guided meditation with your friends and loved ones. Happy Valentine's Day from our family to yours.
Wakan Tankan Nici Un
May The Great Spirit Walk With You
Billie Topa Tate- Founder
Mescalero Apache
msi-healing.com 847.866.0505
Your Free Meditation Gift | Loving Kindness Meditation Guided by Billie Topa Tate
Share this meditation with your loved ones in efforts of 'Creating a Sacred Space One Person at a Time."
Press play on the video below and enjoy the Loving Kindness Meditation.
Description:
This is a beautiful a free 27 minute guided meditation. Cleanses the energy bodies, opens the heart and crown chakras and facilitates healing for you and your loved ones. This meditation enhances peace, joy and a wonderful sense of well being.
Creation Story from Billie Topa Tate:
Our Loving Kindness goal is to provide everyone in the world an opportunity to meditate! We receive telephone calls from people all over the world from South Africa, Argentina, Britain, New Zealand, and Sweden and everywhere in the United States. Our growing project is truly helping create a world filled with compassion.
Each and every person has reason to hope for peace and today we can create a sacred space for everyone and make a difference. It would be wonderful for everyone in the world to enjoy the benefits of the Loving Kindness Meditation. We can do this with your loving help.
About The Author: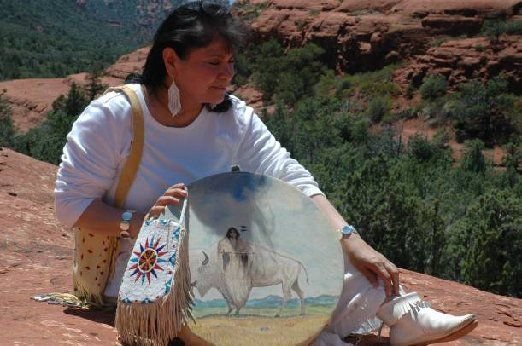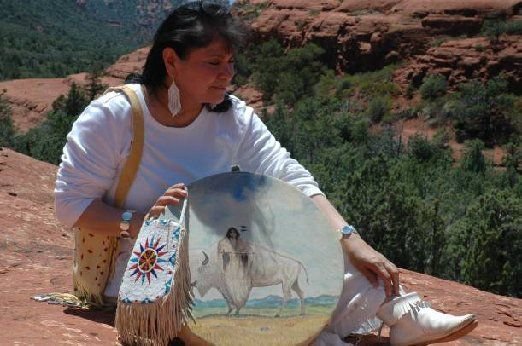 Billie Topa Tate' is the founder of MSI Healing INC an earth friendly educational institute located in Evanston, Illinois. Billie is Mescalero Apache and is dedicated to presenting the sacred principles, doctrines, and teachings of her Native Culture and many ancient wisdom systems from around the world, creating synthesis through harmony of many lineages. She is dedicated to be of service to anyone who is seeking wellness, spiritual growth, mindfulness and training to build on current healing practices. She has been offering services for over 25 years in the North Shore Evanston Community.
To learn more about Billie Topa Tate and her services, click here
Reiki Heart Blessings Book by Billie Topa Tate
The Reiki Heart Blessing book is a beautiful addition to Reiki techniques that can be used along side all Reiki healing sessions. The Reiki Healing Blessing can also be used by someone who is not a Reiki practitioner. Billie invites the reader to experience and view the wonderful world of Reiki through the Reiki Heart Blessing in addition to some of the principles of the Apache tradition. Such as, the "Colum of Light" which runs along the spine and how this Apache wisdom technique can be used within the Reiki Heart Blessing technique.
This book is designed for people who are attuned to the Reiki symbols and received the Reiki training. However, the lay person can still use the Reiki Heart Blessing with the suggested energy based applications instead of the Reiki symbols.
Click HERE for more information on Topa Tate's Newest Book