Your Gift | Spring Energy Clearing Ceremony from Billie Topa Tate
Cleansing and releasing ceremonies are so very important in all indigenous cultures. The knowledge that a space routinely used will contain organized patterns of thought, energy and intention has been handed down throughout the ages. We all get a little dusty from the trail and also our living spaces, our office spaces and even when we travel into hotels and other rental properties. By performing releasing ceremonies it is possible to transmute energy to a positive form, raising its vibrational level for happiness, abundance, creativity.

I suggest using cleansing and releasing ceremonies regularly just as you would routinely clean your home.
You will need…
Smudge Bowl -A container that wonderful that can withstand heat to burn the dried herbs and then extinguish them to create smoke
Smudge Stick – A smudge stick is a combination of dried herbs that native people use to cleanse an area
Rattle The rattle helps adjust the vibration and sound and is an important part of cleansing energy
The Ceremony – Begin at the entrance of the front door, light the smudge and create a loving intention for your cleansing and releasing ceremony. Center yourself your thoughts. After the dried herbs have extinguished allow for the smoke to move into the air and move the smoke with your hand or feather as if you're dusting the room concentrating on the ceilings the walls, floors and make sure the area has your attention.

Sing your power song as you're moving through the rooms with your intention to remove all negativity and take it to receive medical care in the spiritual world never to return and to fill the void with divine and virtuous energies. You can also use a mantra to transform energy. If you feel it's more powerful to have music playing that can cleanse the room as you're passing through the rooms please do so. Use the rattle as an extra cleansing to project beautiful energy as you're projecting the energy with the rattle see beautiful flowers coming out of your hands, then sunlight, the blue sky and mountains being infused into your home. Then ask for these empowering energies to stay in your home to bless your home with divine energy.

Declare your space, this means that you have sovereignty over your space and claiming it means at the end of your ceremony you speak out loud that only virtuous energy resides in your home "I have sovereignty over my home and only virtuous energy resides in my home here now and from this day forward."

When you are done, give thanks to your wisdom self and all the wonderful energies that are filled with divine love and divine light to remain in your beautiful home to create divine happiness and divine peace for the life of your home.
If possible after the cleansing ceremony do a energetic wipe down using non-chemical soaps to wash down areas to create a fresh wonderful environment and finally adding some essential oils like lavender in an infuser or just wiping certain areas throughout the house with the lavender. And enjoy your home. You can also use advanced information from my smudge book. Purchase Billie's Book for deeper teachings and techniques. Such as, clearing your energy field, homes various types of smudging, such as the medicine woman smudging and different plants to use.

If you would like to have your space cleared and blessed by Billie Topa Tate you can contact her office to schedule this wonderful energetics service. The cost may vary depending upon the size of the location.
Smudging Ceremony Book: The Apache Guide to The Sacred Smudging Plantshttps://msi-healing.com/product/the-smudging-ceremony-book-the-apache-guide-to-the-sacred-smudging-plants.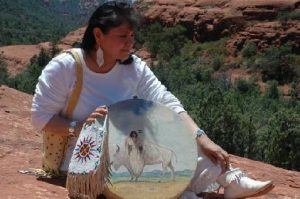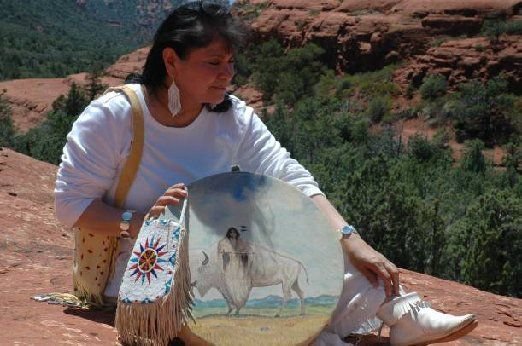 Billie Topa Tate' is the founder of MSI Healing INC an earth friendly educational institute located in Evanston, Illinois. Billie is Mescalero Apache and is dedicated to presenting the sacred principles, doctrines, and teachings of her Native Culture and many ancient wisdom systems from around the world, creating synthesis through harmony of many lineages. She is dedicated to be of service to anyone who is seeking wellness, spiritual growth, mindfulness and training to build on current healing practices. She has been offering services for over 25 years in the North Shore Evanston Community.
To learn more about Billie Topa Tate and her services, click here
---
Sacred Predictions 2020 New Year's Day Special Event
THE HIGHLIGHT EVENT OF THE YEAR
Come and enjoy the wonderful energy, camaraderie of fellow wisdom seekers and experience 3 Chicago based Clairvoyant Energy Leaders coming together to share their gifted insights for the upcoming year on this important one day only lecture.
Event Description:
A mystical and informative glimpse of the future which is filled with quick changes, miracles, amazement's, phenomenon, wonderment's and shifts of energy. The Shaman is certainly in the picture for 2020, for not only the United States but around the world.
We celebrate this gathering as an essential way to launch the New Year.  Join the community of pacesetters, leaders, mavens and matriarchs as the Heavens, Stars and Planets open a vast amount of knowledge about what is in store for the New Year of 2020.
Presenters:
Glimpse into 2020 future events and ask questions from our clairvoyant experts…
Billie Topa Tate – Native American Predictions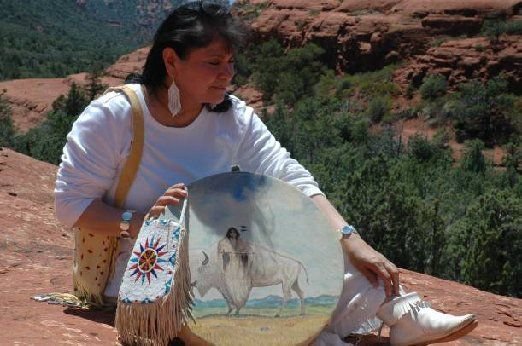 Billie Topa Tate' is the founder of MSI Healing INC an earth friendly educational institute located in Evanston, Illinois. Billie is Mescalero Apache and is dedicated to presenting the sacred principles, doctrines, and teachings of her Native Culture and many ancient wisdom systems from around the world, creating synthesis through harmony of many lineages.  She is dedicated to be of service to anyone who is seeking wellness, spiritual growth, mindfulness and training to build on current healing practices.  She has been offering services for over 25 years in the North Shore Evanston Community.
Dawn Silver – Astrology Predictions

Dawn Silver is the author of the book and card deck Jewels of the Lotus Tibetan Gemstone Oracle, a recipient of the Coalition of Visionary Retailers Award. Her certification program includes classes unlike any other—Vibrational Medicine through RasaVidya Health Astrology developed by the late Kirpal Singh, spiritual head of the Science of Spirituality. Silver's approach to crystal healing bridges tangible physical sciences with spiritual metaphysical sciences.
Janet Berres –  Tarot Predictions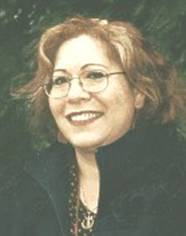 I have been fortunate to be reading tarot cards for over thirty years. During this time, I have read for literally thousands of clients, all of them seeking insight into their life's events through the magic of the cards.In 1997 I founded the International Tarot Society and was President of ITS until 2003, when the organization was closed. The 1st, 2nd and 3rd World Tarot Congresses in 1997, 1999 and 2002 were organized and executed by myself and many hard workers. My International Tarot Society did the groundbreaking work of uniting tarot enthusiasts and professionals together to exchange ideas, build community and create a forum for networking.
Registration Includes:
All attendees receive a mystical month-to-month astrological book of all the auspicious planetary movements and how to use them.  Click HERE to secure your seat!  This event will fill to standing room only!
---
Simple Steps for "Energy Gifting" During the Holidays
Warm Greetings and Happy Holidays Wisdom Seekers,
I'd like to share some exciting ways to enhance empowering energy with everyone you love during the holidays, called "Energy Gifting".
Here are some wonderful ways to give energy gifts that are so loving, thoughtful, powerful, cost effective and easy to do during the holidays. Your family and friends will truly be touched by this thoughtful and creative gift. " Energy Gifting " will also introduce a lot of people to a new way of understanding energy and start an excellent wave of tradition that can go even further than what I have recommended.
Simple Steps to Wonderful Energy Gift Giving 101…
All it takes is a little time and creativity to either design a holiday card or purchased a holiday card . The person who receives this will be very touched by your thoughtfulness.
1) Design a wonderful card that says to your loved one that you will take time to send wonderful thoughts and energy for a period of time – as a great Holiday gift for them.
2) In the holiday card place a small little card they can put in their wallet or purse to pull out every day to connect with you regarding the energy gift you're going to give them.
3) When you make this little card for the wallet or purse – print it out so they can read it clearly and then personally sign it … example … Dear Dad, I will be sending you a big hug of happiness, peace, good health, joy and good fortune at 8am in the morning for the month of December.  Starting December 1st please keep this in your wallet and read it every day to connect with the wonderful thoughts I am sending you. Happy Holidays Dad with love (your name).
4) Make a small paper ornament or small piece of chocolate or even a $1 lotto ticket to go with your holiday card.
5) As an energy reminder for you – Place a copy of this little card either on your holiday tree with a bow or by your meditation chair. You can then send this wonderful energy to all your recipients in the morning.
6) If you like, you can provide a journal for your recipient so he or she can write down what they experienced and how they felt. This helps anchor and enhance the energy experience.
That's it and what a great way to infuse the holiday spirit!

Consultation Options with Billie Topa Tate
Billie Topa Tate during these busy and possibly stressful times offers her virtuous mentorship and clairvoyant perspectives via the wonderful option of a telephone consultation.  Her telephone consultations are $95 – 1 hour session.  This is a great option and can be secured by contacting her office to schedule an appointment.  We look forward to being of service to you.  Please contact MSI Wellness Center  847-866-0505.
Many Blessings,
Billie Topa Tate
Mescalero Apache
Founder of MSI Healing INC
Sacred Predictions New Year's Day Special Event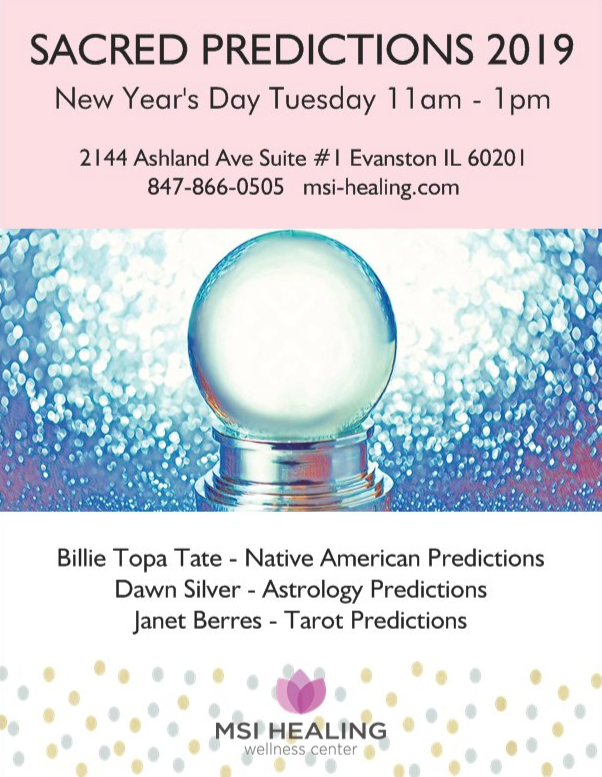 ---
Connecting with Your Energy Stones and Crystals
Crystals and Stones experience their consciousness through the energies that flow through them. This means the energies of the natural forces and other minerals around the crystals connect you, your beautiful intentions and your interactions with your crystals.
When you connect with your crystal or energy stones you are initiating this crystal to the virtuous action of co-creating with you.  Always clean and de-program your crystal before beginning your co-creation with your crystal.
The Importance of Cleaning your Crystal or Gemstone:
There are many ways to energetically clean your crystal or gemstone.    Crystals and or gemstones are structured to absorb energy, utilize energy, magnify energy, transmit and receive energy.    The general operating system of a crystal is to collect and absorb from its environment and this is why it is important to clean them.    The following information is how I clean my crystals, however, there are other methods to cleaning crystals and gemstones.
Depending upon the use of your crystal or gemstone it is advisable to clean them weekly or monthly or daily.
Cleaning Instructions for Crystals or Gem Stones:
Use one part salt (regular salt is fine), and two parts water.   The water is best at room temperature or tap water.
Submerge the entire crystal in the solution.   Allow for the crystal or gemstone to remain in the solution for at least 15 minutes – 1 hour.  If the crystal or gemstone is too large, use a  spray bottle and mist the crystal or gemstone with the solution.     As you are spraying the solution on the crystal or gemstone it makes for a more powerful cleansing if you chant while spraying.
After a thorough saturation, use clear water to rinse the crystal or gemstone.
Use a towel to dry the crystal.
The recommended chant is "I ask that any previous program on this crystal to be removed" and " may this crystal be empowered with peace, peace and perfect peace"
You can also use Witch Hazel as a replacement for the salt component for the cleaning solution.    These two solutions are the deepest and simplest way to clean and clear your crystals or gemstones.
Join Billie Topa Tate at her upcoming workshop Angels and Crystals March 18th Sunday 10am – 12:30pm.  Click here for details.
---
5 Energy Bodies and Your Meditation Practice
What Are The Energy Bodies?
The five-layer Energy Body system is the third way of describing the Human Energy Field.  Note that the physical body is counted as an energy body since all matter is ultimately made up of energy.  Also of importance is the fact that the higher subtle energy bodies overlap and interpenetrate the complete physical body.  In much the same way as many different TV signals exist around us in the same space simultaneously and can be individually identified by a specific frequency, the overlapping subtle energy bodies (which are also defined by different frequencies) also penetrate into the same space as our physical body.  So when an energy practitioner places his or her hands on the client, the healing energies are sent not only to the physical body but also to each higher energetic body.  Thus, with the proper healing frequencies channeled through the practitioner, healing can occur on not only the physical level but also in the etheric, emotional, mental and spiritual energy bodies of the client.
5 Energy Bodies:
1. The Physical Energy Body.
At first, it may seem unusual to consider that the physical body is an energy body, but that is exactly what it appears to be.  And as we explore and become more accustomed to this new paradigm, we are able not only to see the physical body in a greater, more meaningful context, but also we begin to understand the role of disease and the nature of healing.  The physical body is the densest form of energy that our consciousness uses to explore its environment and interact with others.  By the densest form, it is meant that the vibrational patterns of the physical body are of a frequency low enough to be seen by our eyes (they are within the spectrum of visible light), heard by our ears (about 30 to 15,000 Hertz), and experienced with the senses of touch, taste and smell which are within the "frequency capability" of our physical body.
But there are many octaves, frequencies, and vibrations beyond the capability of our physical senses. Beyond what we can see as visible light are the higher frequencies of ultraviolet, x-ray, and cosmic radiation.  We are beginning to understand that what we can physically sense is only a small portion of the vibrational energies around us.  And if we look at our physical bodies at our atoms, molecules, and cells, again we find patterns of vibrating energy that we have traditionally called "matter".
We need to become aware that our physical body is really a field of vibrating energy that has coalesced from higher less dense octaves.  But we also need to remember that as vibrating fields interact with each other, one field can affect another field through the phenomenon of sympathetic vibration.  If a violin player produces a note an octave above Middle C, and a second violin lying nearby on a table has a string which is tuned to Middle C, the second violin string tuned to Middle C will sympathetically begin to vibrate as well.  So as we also begin to understand that there are several vibrational fields of energy around our physical body, it becomes easier to understand how one field affects another through this principle.  And this is the key to understanding how energy-based healing techniques can achieve such visible and profound results in the physical body.
2. The Etheric Energy Body.
The etheric body is the first energy body in frequency above the physical body.  It exists within the physical body and extends outward about an inch outside the skin of the physical body.  Its purpose is to form an energy template or matrix for the development, maintenance, and repair of the physical body.  The etheric body contains a vibrational energy counterpart for each organ, blood vessel and bone found in the physical body.  Indeed, the etheric body contains the energetic blueprint for the pathways that guide the location and development of every cell of the physical body.  Our physical bodies exist only because of the vital (etheric) field behind them.  This etheric field exists prior to, not a result of, the physical body.
Since the etheric body is the physical body's blueprint, the two are very closely related.  The energetic vibrations of the etheric body determine the pattern for not only the physical tissues and organs but also the state of health of those tissues and organs.  If the vibrations are not clear and pure, this disharmony will be reflected in the physical body as a disharmonious function — what we call "disease".
Conversely, traumas to the physical body (e.g., broken bones, burns, incisions, and scars) will in time be reflected into the etheric body unless there is some interceding process that either prevents this reflection into the etheric body or which restores the original vibrational pattern which existed prior to the trauma.  The ability to work with a client's vibrating energy fields is precisely what forms the basis for rapid and effective energy-based physical healings.
An illness can appear in the energy field weeks and even months before it appears in the physical body.  In his book, Vibrational Medicine, Dr. Richard Gerber, a Detroit physician, notes that "The etheric body is a holographic energy template that guides the growth and development of the physical body."
The following description of the etheric and higher subtle energy bodies surrounding the physical body are taken from Barbara Brennan's book, Hands of Light.  To her, the etheric body appears as a grid of tiny energy lines which has the overall structure and shape of the physical body.  This matrix extends from 1/4″ to 2 inches beyond the physical body.  It is upon this etheric grid or matrix that the cells and tissues of the body develop and are anchored.  The etheric body appears as a light blue or gray matrix of lines of light that constantly pulsate or scintillate at a rate of from 15-20 cycles per minute.
3. The Emotional Energy Body.
The emotional body contains the emotional patterns, feelings, and vibrations that determine our personality, and also how we feel about ourselves and interact with others.  If we are constantly angry, always feel helpless, or are consistently fearful, these patterns or vibrations get locked in our emotional energy field and become a part of our personality.  This determines to a very large degree how we interact with others on personal, social, and cultural levels.
The emotional body generally follows the shape of the physical and etheric bodies, but is somewhat more amorphous and fluid, and extends from one to about three inches outside the physical body.  It contains energy "blobs" of all colors of the rainbow, depending on the specific feeling or emotion.  Highly charged feelings such as love, hate, joy, and anger are associated with energy blobs that are bright and clear, while confused feelings are darker and muddier.
4. The Mental Energy Body.
The mental body contains the structure and patterns of all the thoughts and belief systems that we consider as true.  And there is a very strong connection between the mental and emotional bodies.  Although a thought or idea can in itself be very powerful, our reactions to those thoughts carry even more energy, and different people will react differently to the same thought.
For example, consider the thought form "If you are not a Catholic (or Protestant, or Muslim, or Jewish, or whatever), you can not go to Heaven."  One person might hear that thought or idea, think it was silly, and give it absolutely no energy.  But another person might become very passionate, depending on his greater belief systems, and argue strongly either for or against the truth of that statement.  His emotional body would then record the intensity of the reaction to the thought stored in the mental body.  However, the person who thought the statement was silly in the first place would not have any resonance with it, and no energetic pattern would be stored in either the mental or emotional bodies.
The mental body usually appears as yellow light radiating around the entire body from head to toe and extends from three to eight inches beyond the physical body. Within this area, individual thought forms appear as small blobs of light of varying form and intensity.
5. The Spiritual Energy Body.
The spiritual body (i.e., all vibrational patterns in octaves higher than the mental body) contains all the information related to our experiences and reflects our gestalt consciousness of all that has been learned and experienced.  It contains our higher intentions, our sense of what is right and wrong ("conscience"), and our desires to increase our awareness of our purpose, place, and mission for this lifetime.
These five energy bodies make up one's Human Energy Field or aura.  Its outer shape appears roughly egg-shaped and extends out to perhaps 1½ to two feet beyond the physical body; however, this shape can be extended even further out or contracted closer to the physical body depending on the situation the person is experiencing.  For example, when a person is feeling emotions of unconditional love, the aura may expand to several feet and radiate bright hues of gold or white.  But if the same person is feeling threatened physically or emotionally, the entire aura may collapse to a much denser pattern within only a few inches of the body.