New Meditation by Billie Topa Tate | Gift of Inner Light
Are you looking to rejuvenate your practice or launch positive energy?
CHICAGO ILLINOIS – Billie Topa Tate announced the launch of her new meditation titled "Gift of Inner Light," open for purchase now at https://msi-healing.com/product/gift-inner-light-meditation.  This all-new, meditation experience was created from an advanced tradition handed down from many generations of Billie Topa Tate's native elders.  This meditation was designed to help participants bring light into our organs and helps remove emotional stagnation.
Gift of Inner Light Meditation
Guided by Billie Topa Tate
Mescalero Apache & Author of Loving Kindness Meditation
Welcome to the Meditation called "The Gift of Inner Light " this meditation is a beautiful opportunity to create a sacred and wonderful energy not only within ourselves but also through out the world. It is an advanced meditation technique achieving healing levels of awareness and using the gift of light to assist in developing peace, peace and perfect peace within our energy field, our consciousness, our physical body and every aspect of who we are. In this meditation we become a conduit of virtuous universal healing light thus cleansing our energy field and the energy field of others.
If you have the "gift of inner light" during your meditation, please do it on a daily basis to clean your energy field at all energetic levels.
Click here to learn more about the 'Gift of Inner Light Meditation'.

---
New Moon Free Community Meditation | Evanston Illinois
PICK A HERO TODAY – Don't be Distracted – Happy New Moon.
Tapping Into Positive Energy
Happy New Moon – This New Moon is asking all of us to center on a Hero or a wisdom filled person who inspired us, mainly because the energy of this new moon is about making a choice, more importantly making a positive choice to anchor that energy for yourself but also for others. As the heavens opens up and share the energy of emotions, insight, guidance and healing We have the opportunity to create a floor plan for success both spiritually and financially. The energy could be erratic if we don't focus on the right things. Don't let all the bad choices government and bad
Tapping Into The New Moon
As the Mystics of old would say .. do not lead with fear but lead with wisdom and wisdom comes with meditation, Good Choices and our sacred breath.
Stay strong and lead with everything you have that is virtuous to help inspire others. Example. Post on Facebook your favorite hero and the virtuous principle your hero holds.
Free Meditation Class in Chicago
Join us for our special new moon meditation this Friday (Oct. 20) 6:30pm. We will be sharing wonderful techniques for the new moon and also providing a special gift for our attending community Join us for this great event and give me a big hug after meditation.

Blessings – Billie Topa Tate
Billie Topa Tate' is the founder of MSI (Mystical Sciences Institute) an earth friendly educational institute located in Evanston, Illinois. Billie is Mescalero Apache and is dedicated to presenting the sacred principles, doctrines, and teachings of her Native Culture and many ancient wisdom systems from around the world, creating synthesis through harmony of many lineages.
Billie is a traditional Native American healer and teacher of Mescalero Apache descent, trained and educated by numerous family Elders and extended family members. She is a Reiki Master Teacher Eighth Degree and licensed therapeutic massage therapist. Billie is an approved provider of continuing education programs for Massage Therapists and Illinois Nurses. Has written and lecturer extensively for more than 18 years. She is internationally recognized as a wonderful teacher, healer and advocate of Earth Friendly endeavors. Billie maintains a successful practice at her MSI center in Evanston, and with the expressed permission from her Native culture Billie shares many of the ancestral principles, healing systems and native wisdoms with her students and clients.
---
Sound Healing Technique's for the Feet
A Tuning Fork Technique for the Feet
Sound is an intricate part of our world. While you probably already provide soothing music or background sounds during your massage sessions, incorporating sound therapy, such as tuning fork therapy, into your sessions can add a serene, spa-like element to a massage and leave your clients feeling even more relaxed and rejuvenated.
My first experience with sound:
I have been fascinated with sound since I was a little girl. I recall my first experience regarding sound, during a quiet school morning. I rushed into my second-grade classroom and observed a blind man very intently using a tuning fork to tune our classroom piano. As I watched how he took an old, broken-down piano and turned it into a wonderful-sounding instrument, an interesting thought came into my mind: If he could fine-tune an old piano using sound, I was sure sound could fine-tune our bodies. Many practitioners use the power of these vibrations to create custom tuning fork techniques.
Sound and healing practices:
I am Native American, and as in many indigenous cultures, sound and nature are often incorporated into healing practices. The combination of my being Mescalero Apache and a massage therapist and instructor has given me the opportunity to develop wonderful techniques that utilize the healing properties of sound.
I have developed training courses for massage therapists and bodyworkers involving sound therapy using tuning forks. Basic training is required; check your state and local laws to be sure you meet the requirements before offering any sound therapy technique.
A tuning fork session for feet:
Sound therapy with tuning forks is very relaxing for clients and allows you to provide an easy, practitioner-friendly therapy to specific areas of the client's body. In a tuning fork session I designed for the feet, I focus on the sound of om, which is at frequency 136.1 hertz; I have found this sound to be successfully relaxing for my clients.
I start by using warm, moist towels to wrap the client's feet for a few minutes, to relax the feet. I cover one foot and massage the other foot, using a slow, sweeping stroke. I strike a tuning fork on a rubber striker, and using light pressure, place the tuning fork on the ball of the foot. I continue on the tips of the toes, starting with the big toe and working my way to the baby toe, striking the fork on the striker before applying it to each toe tip. Then, after striking the fork again, using light pressure, I finish the routine by placing the tuning fork on several points of the heel of the foot, working from the left of the heel to the right of the heel. I then cover that foot and begin on the other foot.
Getting trained in tuning fork therapy is one way to add a simple, unique offering to your menu of spa services.
About the Author
Billie Topa Tate is founder of the MSI Healing Wellness Center (msi-healing.com) in Evanston, Illinois, and an eighth-degree reiki master. She teaches at hospitals, cancer centers and universities. MSI is a National Certification Board for Therapeutic Massage & Bodywork-approved continuing education provider, teaching tuning fork training for the spine, face and feet, as well as other techniques.

---
Would you like to become a Meditation Teacher?
Our Meditation Teacher Certification program is an exciting new home study program combined with 5 "one on one" sessions with Billie Topa Tate.    The one on one sessions can be done over the phone or in person as this training is available world wide to all those seeking to step into this wonderful teacher training.
Enjoy a video from Billie Topa Tate, Founder of MSI Healing INC and Mescalero Apache on our Meditation Teaching Program:
If everyone in the world meditated, the world would be a different and wonderful place.   This certification can be combined with yoga, and other healing platforms to promote a much needed practice for the general public.    The course will assist you in working with group meditations, stimulating new communities, promoting your work and also provide a constant stream of income by teaching private students and classroom students the practice of meditation.
We would love to certify you to step into this wonderful career of teaching meditation.
By the end of the Meditation Certification Program you will learn:
Practical Values of Meditation
Various Techniques of Meditation
The Three Basic Stages
Meditation and Our Life's Journey Principles
Strategy and Meditation Tools
Universal Concepts for Meditation
The "Do's and Don'ts" of facilitating a Meditation group
Advanced Meditation Course and Teacher Lessons
Working with Students in a group setting
Methods of Spiritual Enfoldment
Discussion and instruction for your students
Short breath models for meditation instruction for group settings mantra or sound meditation
Steps to Launching your Meditation Teaching Platform
Marketing and Promotional to help reach your students and general public.
Roles and Responsibilities of a Meditation Teacher
And much more
The last month of the Program includes intern and fieldwork experience to help achieve confidence with group meditation endeavors.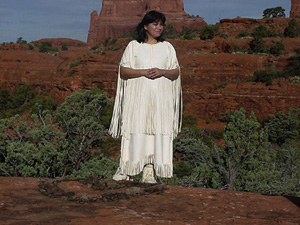 Your Instructor:  One of the important aspects of receiving your Meditation Teacher Certification is …. "who certifies you?" Billie Topa Tate has a long history of teaching and service to the community and has a long standing teaching reputation with the general public. Your certification would help you connect with many people who have heard of her work as a Native American Teacher.
Billie has provided services for Rush Hospital, Northwestern University (teaching medical students, indigenous wellness, as well as, sacred breath, Reiki training and short burst meditations ) as well as The Cancer Center of American. This professional standing with the medical community combined with her field work and expertise further enhances the value of your Teacher Training. She is the developer of Oncology Reiki, The Reiki Phowa, Loving Kindness Meditation and so many other training courses. People also find it exciting to connect with Native Teachers who can add value to their training principles. After your certification, you will receive a beautiful certificate which you can display for your students to view as well as utilizing our Center and Billie Topa Tate as your resource and professional support.
When I miss meditation for one day, I notice, when I miss meditation for two days, my teacher notices, when I miss meditation for 3 days, the world notices.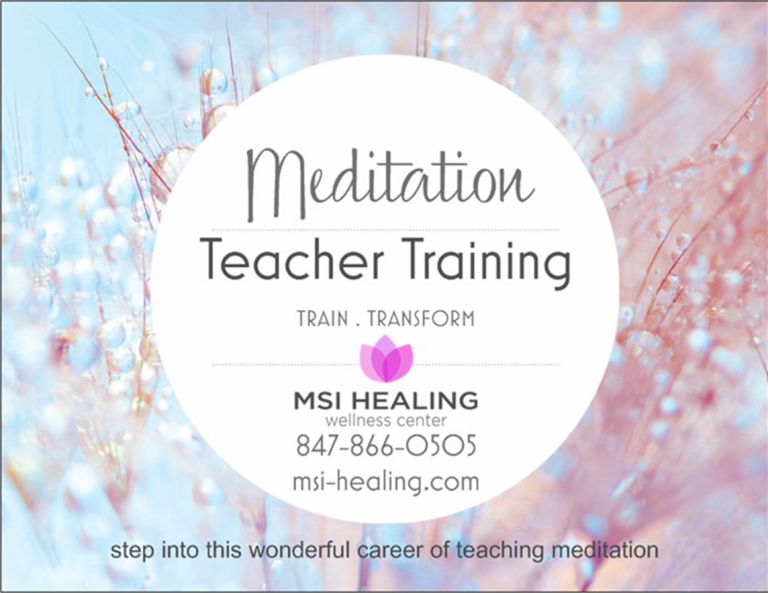 ---
How To Strengthen Your Digestive Fire | The Solar Plexus Chakra
The Solar Plexus Chakra, located between the navel and solar plexus, is the core of your personality, your identity and of your ego.   Your third chakra is linked to your stomach, abdomen, upper GI tract, liver, gallbladder, pancreas, kidney spleen, adrenal glands and the middle spine area behind your solar plexus.
The gift of this chakra is sensing your personal power, acting confident, responsible and reliable.
Chakra Challanege:
The energy of this chakra allows you to transform inertia into action and movement. It allows you to meet challenges and move forward in your life.
The main challenge for the third chakra is to use your personal power in a balanced manner.  This chakra is related to the element of fire. It has a connection with the sun, heat, the energy of light, vital energy, all forms of power.
Solar Plexus Chakra Color:
The Solar Plexus chakra is most commonly represented with the color yellow. Since it's associated with the element of fire, it is also sometimes depicted with the color yellowish red.
The Solar Plexus chakra is associated with the following psychological and behavioral functions:
Expression of the will
The "accounting mind" that categorizes and counts everything
Personal power
Establishing ideas and plans into reality
5 "I am statements" to clear the Solar the Plexus Chakra:
I am willing to release all my fears and struggles that have to do with power and control.
I am free.
I am peaceful with all the little things in life.
I am fulfilled.
I am balanced in all changes of cycles.
3 ways to heal or open the Solar Plexus Chakra:
Healing From The Color Yellow To Open the Third Chakra: "Yellow is the color of the third chakra" It is recommended to wear yellow and keep your surrounding yellow so as to help you heal or open the blocked solar plexus chakra or the blocked Manipura.
Simple Breathing Exercises and Meditations for Opening the Solar Plexus Chakra or Manipura Chakra: Meditation is the most effective way to open the blocked solar plexus. You need to close your eyes and imagine a yellow colored flower opening in the naval. You can also imagine a yellow burning flame or a glowing ball while meditating. A simple breathing exercise while meditating would help you have a strong effect in the opening of the blocked solar plexus chakra.
Your Intention Makes The Difference: While working towards the opening of the energy centers, you must have a strong and powerful intentions to heal for betterment. Before proceeding towards the steps for opening the chakra, you must at first set your intention to grow your self esteem, self confidence and get closer to your core self.