HOW TO GIVE YOUR BRAIN THE BREAK IT NEEDS
Practice medicinal breath. HEALING TECHNIQUE…
Position the plant so you can deeply smell the plant.
If possible close your eyes
Take a nice deep breath in through your nose and move the breath and wonderful fragrance of the plant deep into your lungs
As you exhale say thank you to the plant with your internal voice
Do this five times
With each breath visualize that you are in the forest with beautiful flowers around you.
If possible take a step outside and look up at the clouds for a moment using nice deep breath
Give thanks to the Earth, the plants, the birds, the animals for their wonderful energy
Take time to have a nice refreshing glass of water or medicinal tea and give thanks to the water or the tea while you're drinking it.
You just completed a wonderful reset of your brain, your nervous system, your adrenals.
Have a wonderful day,
Billie Topa Tate – Founder of MSI Wellness Center & Mescalero Apache
---
About The Billie Topa Tate: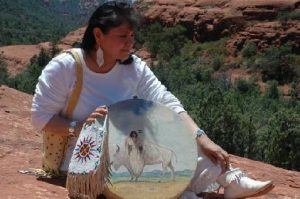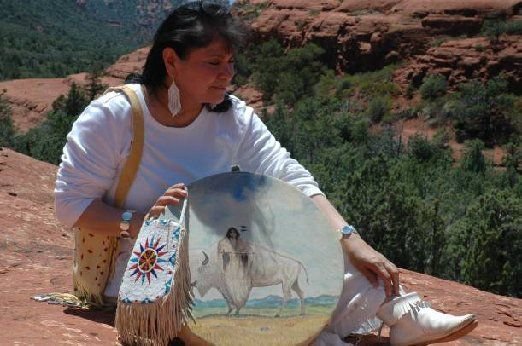 Billie Topa Tate' is the founder of MSI Healing INC an earth friendly educational institute located in Evanston, Illinois. Billie is Mescalero Apache and is dedicated to presenting the sacred principles, doctrines, and teachings of her Native Culture and many ancient wisdom systems from around the world, creating synthesis through harmony of many lineages. She is dedicated to be of service to anyone who is seeking wellness, spiritual growth, mindfulness and training to build on current healing practices. She has been offering services for over 25 years in the North Shore Evanston Community.
To learn more about Billie Topa Tate and her services, click here
---
Join the Native Celebration . Free Indigenous Event . Reservice Your Seat
Click HERE for Full Details!