Energetic Blessing & Space Clearing | Billie Topa Tate – Mescalero Apache
Happy Holidays and Peaceful Blessings! As December fills with virtuous hope, family gatherings and a deep heart felt wish for peace, stress free holidays and healing for our loved ones. We often forget about the quality of energy around us to help support a stress free environment. We invite you to enjoy and schedule a Space Clearing and Energetic Blessing by Billie Topa Tate for the holidays.
Here are some categories utilized when providing an Energetic Cleansing & Blessing…
-Flow of Chi, Oxygen, and Air quality
-The Five Elemental Universal Energies (Earth, Water, Fire, Air, Ether)
-Energetic clearing of each area of living space
-Remove Stressful Energies
This includes Billie Topa Tate to remotely provide a one hour clearing, blessing and set the energetic intention for your space. She will harmonize the gates of energy that flow through the space while also infusing the space with harmony and joy.  
We invite you to enjoy a discounted price and learn more about an energetic empowerment, energy clearing and blessing of your home or office by contacting MSI Wellness Center 847-866-0505. The service fee is normally $125. Enjoy your discounted price of $95 by mentioning this post – offer expires January 31st, 2022.
"Every aspect of our life is anchored energetically to our living space. Clearing and empowering our space can transform our wonderful existence". – Many blessings, Billie Topa Tate 
About Billie Topa Tate: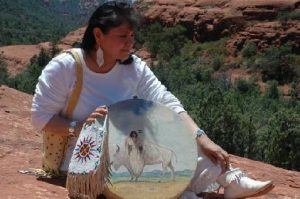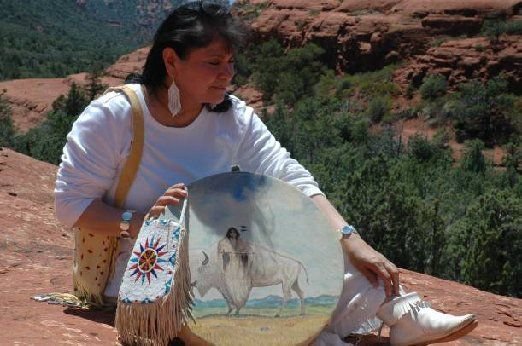 Billie Topa Tate' is the founder of MSI Healing INC an earth friendly educational institute located in Evanston, Illinois. Billie is Mescalero Apache and is dedicated to presenting the sacred principles, doctrines, and teachings of her Native Culture and many ancient wisdom systems from around the world, creating synthesis through harmony of many lineages. She is dedicated to be of service to anyone who is seeking wellness, spiritual growth, mindfulness and training to build on current healing practices. She has been offering services for over 25 years in the North Shore Evanston Community.
Click HERE to learn more about private sessions with Billie Topa Tate