Harvest Full Moon | Send Virtuous Energy All Over The World
Happy Full Moon today – often called the Harvest moon is a time of culmination and the promise of fulfillment of that which was started at the New Moon. It is an emotional time and a time of heart energy, reflection, awareness, fertilization, relationships, especially the one we have with ourselves.
Meditation today

will produce a much needed quietness for insights and then contemplation.

Combined with the energetic action of becoming a conduit of positive and virtuous energy which can be streamed forth into the world, people and even our own personal projects as medicine for the world. This is the full moon of striving for sacred balance and a potential for sacred energy to come into the earth and people. So during meditation today and also throughout the day place your thoughts in a sacred place and send virtuous energy out to other people all over the world and ask that all people be saturated with virtuous energy to promote virtuous actions.

Send Virtuous Energy Out All Over The World. Share the Loving Kindness Meditation with a loved one today…

Today will be a powerful day for this effort of resetting all our systems to a calmer place and helping our world be filled with virtuous of kindness, peace and uplifting wisdom.  Today at our Meditation location in Chicago, we will be utilizing the above advice to bring out the most sacred energy of the new moon.

Many blessings,
Billie Topa Tate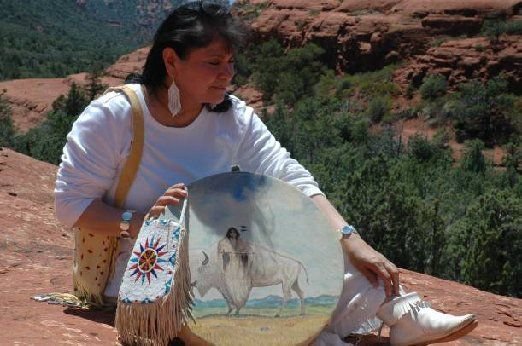 Billie Topa Tate' is the founder of MSI (Mystical Sciences Institute) an earth friendly educational institute located in Evanston, Illinois. Billie is Mescalero Apache and is dedicated to presenting the sacred principles, doctrines, and teachings of her Native Culture and many ancient wisdom systems from around the world, creating synthesis through harmony of many lineages.