Sunset Native Meditation Ceremony – Mescalero Apache Billie Topa Tate
"This was given to me to be used as a sunset or sunrise ceremony to cleanses the energy bodies, send blessings to our heart and facilitates healing for ourselves and our loved ones". – Billie Topa Tate
This is a beautifully guided meditation the enhances peace and a wonderful sense of well being. We suggest to be in a comfortable position, close your eyes and take a gentle breath while you now enjoy the Loving Kindness Meditation…
---
Sacred Hands of Light Energy Wellness Table Training October 30th Saturday 10am – 12pm CST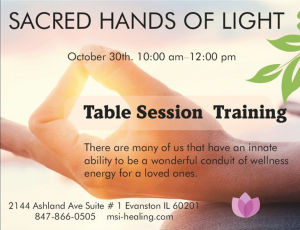 There are many of us that have an innate ability to be a wonderful conduit of wellness energy for a loved ones. Develop energy wisdom for your wonderful wellness table sessions that can help support our families and our practice to relieve stress levels, encourage healthy moments for a loved ones and clients. Click HERE for more details.
Call MSI Wellness Center 847-866-0505 or click on the links above to learn more about the NEW training series with Billie Topa Tate.
About The Instructor: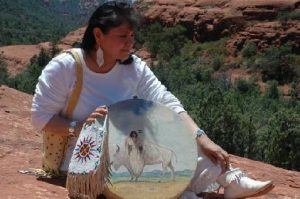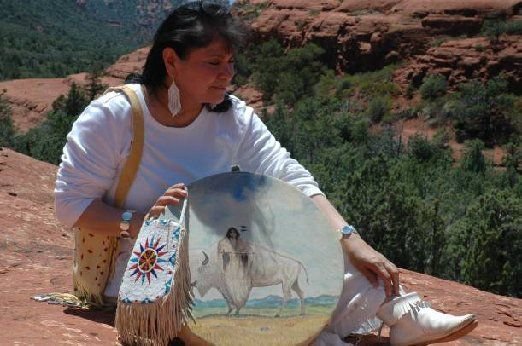 Billie Topa Tate' is the founder of MSI Healing INC an earth friendly educational institute located in Evanston, Illinois. Billie is Mescalero Apache and is dedicated to presenting the sacred principles, doctrines, and teachings of her Native Culture and many ancient wisdom systems from around the world, creating synthesis through harmony of many lineages. She is dedicated to be of service to anyone who is seeking wellness, spiritual growth, mindfulness and training to build on current healing practices. She has been offering services for over 25 years in the North Shore Evanston Community.
Click HERE to learn more about private sessions with Billie Topa Tate