Happy Solar Eclipse – Ring of Fire June 10th
The 1st Solar New Moon Eclipse of this year.    The connection between body, mind and spirit will be underscored by the beautiful moon beams of the solar eclipse.  Which will push our lives into a more holistic direction.   This eclipse also activates in the mystical energy of partnerships and the potential of clearing away disabled and non productive resources both personal and global.   This will clear the way for new noble, empowering energy.    Please keep your eyes open and aware for hidden opportunities.  
Creative collaborations could also emerge.  Also, individuals could come into your life to spark an idea or a fresh concept that propels  you in the right direction.   This will help you know where to simplify and where you can add more specialized touches.  Never the less, going into the quiet space of our mind to rebalance and clear any confusion can  help us know where to place our energy.
I recommend something I will be using during the solar eclipse  "Connecting with our Higher Self Meditation"  a wonderful short burst meditation which is perfect for this Solar Eclipse.  We have yet to imagine what this wonderful new year will bring.   Also, as a interesting note, the Solar eclipse may begin a powerful impact on Russia.  
It may be pivotal and may hold ones attention.  Here is the link for the meditation.  https://msi-healing.com/product/connecting-with-our-higher-self-meditation 
Join me so we can meditate together…
About The Author: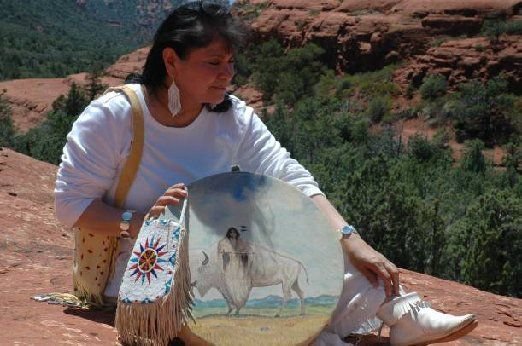 Billie Topa Tate' is the founder of MSI Healing INC an earth friendly educational institute located in Evanston, Illinois. Billie is Mescalero Apache and is dedicated to presenting the sacred principles, doctrines, and teachings of her Native Culture and many ancient wisdom systems from around the world, creating synthesis through harmony of many lineages. She is dedicated to be of service to anyone who is seeking wellness, spiritual growth, mindfulness and training to build on current healing practices. She has been offering services for over 25 years in the North Shore Evanston Community.
To learn more about Billie Topa Tate and her services, click here