A Special New Year Message from Billie Topa Tate…
Welcome to 2019 and all the wonderful information and journey this New Year will bring!
As Native people we believe that all the planets in the universe are very old and evolved beings which emanate energies to balance the universe. Just like our beautiful mountains that generate healing energy for all.  We also believe the mountains are beautiful and evolve spirits who maintain that space for people to refresh their spirit and bring them back to their great purpose… to experience and contribute to this wonderful world in a good and virtuous way.
Here are some insights I received during my meditation on the planets and asking the questions regarding what will be coming up for the New Year…
There is a shift in the approach to life.  Awareness starts to be the key element that drives many of the innovations regarding 2019 and 2020.
This is the year of mastering your skills – for those of you who wish to take initiative to become experts in your field.
Wisdom filled planning and determination will start to culminate much more within the masses of communities in the world.
2019 is about learning that we have "this much energy"  and "this much time " and to be mindful to partition the time and energy …
Virtuously mentor others
Experience joy and fun
Be creative and inventive
Seek out and share our own expertise to share with the world
New insights for 2019…
There will be new plant based food sources that will be developed that are healthier.
New companies will emerge with plant-based nutrients respective to supplements, nutrition and clothing.
Indigenous people will be sought out for timeless platforms of healing which will help many people.
Old platforms of business will still try to survive in the pharmaceutical region as well as the chemical region.  However, because of the platform of the internet there will be more studies and discussions throughout the regions of different public areas that will initiate great creativity, truths, time-tested nutrition's and wellness life styles that will assist the people in their wellness.
May your wonderful 2019 journey be filled with endless joy and beautiful experience.
Many Blessings,
Billie Topa Tate
Mescalero Apache
Founder of MSI Healing INC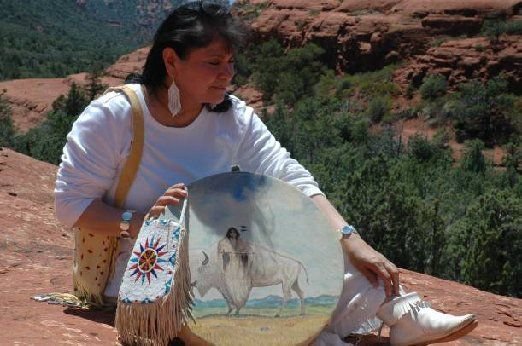 Billie Topa Tate' is the founder of MSI Healing INC an earth friendly educational institute located in Evanston, Illinois. Billie is Mescalero Apache and is dedicated to presenting the sacred principles, doctrines, and teachings of her Native Culture and many ancient wisdom systems from around the world, creating synthesis through harmony of many lineages.  She is dedicated to be of service to anyone who is seeking wellness, spiritual growth, mindfulness and training to build on current healing practices.  She has been offering services for over 25 years in the North Shore Evanston Community.
 To learn more about Billie Topa Tate and her services, click here