Share Love & Kindness Today
Today is a day to celebrate love and friendship.  Karma is the spiritual principal of cause and effect. A belief that what you put out in the world spiritually and emotionally is what you in return will receive.  Today is a day of giving and receiving love.  We are encouraging all our followers to increase the love and kindness they bestow on others.  And as a result we will provide you with tools to attract people to bestow love and kindness onto you.
Loving Kindness Mantra to do today:
"I tap into the power of the Universe.
I am beautiful and everyone loves me."
Instructions:   Repeat the above mantra in your mind like you are singing a sweet song throughout your day.
Loving Kindness Meditation to share today:
Send this Loving Kindness online meditation to three people in your life today.
About Billie Topa Tate: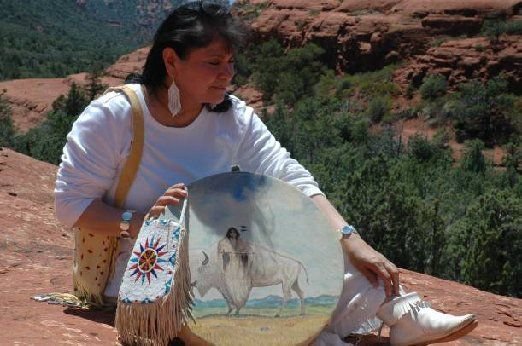 Billie Topa Tate' is the founder of MSI Healing INC an earth friendly educational institute located in Evanston, Illinois. Billie is Mescalero Apache and is dedicated to presenting the sacred principles, doctrines, and teachings of her Native Culture and many ancient wisdom systems from around the world, creating synthesis through harmony of many lineages.  She is dedicated to be of service to anyone who is seeking wellness, spiritual growth, mindfulness and training to build on current healing practices.  She has been offering services for over 25 years in the North Shore Evanston.