August New Moon | Energetic Forecast
Happy new moon a fresh start to your creative and relationship endeavors arrives with our New Moon Lift. Let these moonbeams loosen your thoughts into manifestation.
Here are some wonderful ways to experience this fresh new moon….
Make a point to speak in a way that is empowering, but contributing to your healthy way of life.
Do one thing to put your talents on display – share your smile – it's contagious!
Draw attention to your gifts as this will generate more notoriety and fun for yourself even if you're busy.
Productivity is bound to speed up and it is especially important to have balance. Even when you are relaxing or taking breaks to relax your mind – your creativity flows.
Enjoy the new moon,
Billie Topa Tate
Founder of MSI Wellness Center
Mescalero Apache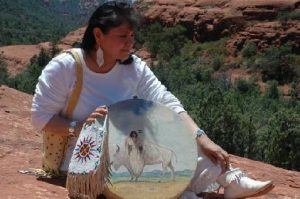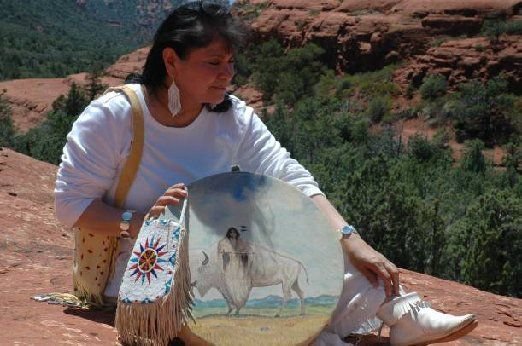 Billie Topa Tate' is the founder of MSI Healing INC an earth friendly educational institute located in Evanston, Illinois. Billie is Mescalero Apache and is dedicated to presenting the sacred principles, doctrines, and teachings of her Native Culture and many ancient wisdom systems from around the world, creating synthesis through harmony of many lineages. She is dedicated to be of service to anyone who is seeking wellness, spiritual growth, mindfulness and training to build on current healing practices. She has been offering services for over 25 years in the North Shore Evanston Community.
To learn more about Billie Topa Tate and her services, click here
---
Upcoming Event!
Native Herbal Guide to Stress Relief
August 27 @ 10:00 am – 12:00 pm CDT
Uncover age old, indigenous herbal remedies to relieve stress in our daily life. Nearly everyone feels overwhelmed at one point or another and most of us aren't even aware of the source of our stress. Since the beginning of time, the plant medicines have been a pivotal and important part of our wellness on a daily basis.
Learning various potent herbal combinations and their essence is not only useful but also very empowering because they give us hands on tools that help us in so many ways. This class it is about learning how to combine and use various combination of plant remedies to relieve our every day stress.
Here are some great reasons to take this class …
Learn herbal treatments that can help balance, body and soul.
Target, emotional and physical illness with helpful herbal combination remedies
Receive a apothecary listing of relaxing, herbal suspensions, as well as energizing herbal suspensions.
Combine things like fennel, passion flower, and other herbs to create beautiful self-care rituals.
Reap the rewards of working with plants as well as making your own herbal medicines
Click HERE for details on In-Person, Online or Video Recording Opportunities!