Would you like to become a Meditation Teacher?
Our Meditation Teacher Certification program is an exciting new home study program combined with 5 "one on one" sessions with Billie Topa Tate.    The one on one sessions can be done over the phone or in person as this training is available world wide to all those seeking to step into this wonderful teacher training.
Enjoy a video from Billie Topa Tate, Founder of MSI Healing INC and Mescalero Apache on our Meditation Teaching Program:
If everyone in the world meditated, the world would be a different and wonderful place.   This certification can be combined with yoga, and other healing platforms to promote a much needed practice for the general public.    The course will assist you in working with group meditations, stimulating new communities, promoting your work and also provide a constant stream of income by teaching private students and classroom students the practice of meditation.
We would love to certify you to step into this wonderful career of teaching meditation.
By the end of the Meditation Certification Program you will learn:
Practical Values of Meditation
Various Techniques of Meditation
The Three Basic Stages
Meditation and Our Life's Journey Principles
Strategy and Meditation Tools
Universal Concepts for Meditation
The "Do's and Don'ts" of facilitating a Meditation group
Advanced Meditation Course and Teacher Lessons
Working with Students in a group setting
Methods of Spiritual Enfoldment
Discussion and instruction for your students
Short breath models for meditation instruction for group settings mantra or sound meditation
Steps to Launching your Meditation Teaching Platform
Marketing and Promotional to help reach your students and general public.
Roles and Responsibilities of a Meditation Teacher
And much more
The last month of the Program includes intern and fieldwork experience to help achieve confidence with group meditation endeavors.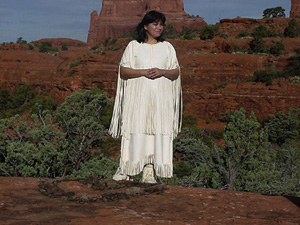 Your Instructor:  One of the important aspects of receiving your Meditation Teacher Certification is …. "who certifies you?" Billie Topa Tate has a long history of teaching and service to the community and has a long standing teaching reputation with the general public. Your certification would help you connect with many people who have heard of her work as a Native American Teacher.
Billie has provided services for Rush Hospital, Northwestern University (teaching medical students, indigenous wellness, as well as, sacred breath, Reiki training and short burst meditations ) as well as The Cancer Center of American. This professional standing with the medical community combined with her field work and expertise further enhances the value of your Teacher Training. She is the developer of Oncology Reiki, The Reiki Phowa, Loving Kindness Meditation and so many other training courses. People also find it exciting to connect with Native Teachers who can add value to their training principles. After your certification, you will receive a beautiful certificate which you can display for your students to view as well as utilizing our Center and Billie Topa Tate as your resource and professional support.
When I miss meditation for one day, I notice, when I miss meditation for two days, my teacher notices, when I miss meditation for 3 days, the world notices.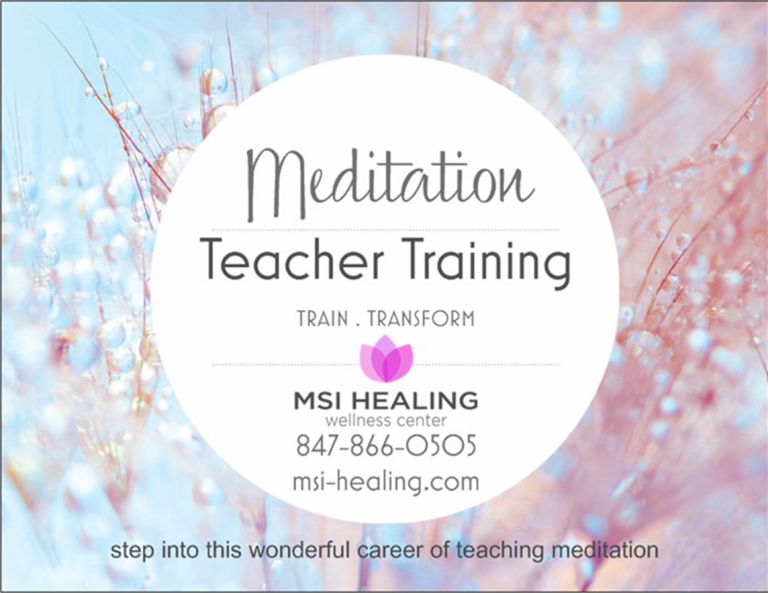 ---
How To Attract More Love and Wisdom |Crown Chakra
If you sense a loss of meaning and identity, your Crown Chakra may be unbalanced. Sahasrara is a bridge to the cosmos, it is a spiritual connection, and through it you can reach your higher potential. It is the energy of knowledge and enlightenment  The Crown Chakra is often described as a slowly blooming Lotus flower, as the involvement of the spirit during life.
The crown chakra governs many organs, glands and systems of the body such as the brain, the nervous system, and the pituitary gland.  The crown chakra directs the energy of a certain part of yourself which is commonly called the Higher Self and embraces you within its protective light making you feel secure and healthy. You will be open to accepting love and wisdom from your higher self and you will be filled with the energy of the divine spirit. The spirit will guide you and inspire you with all the things you should do. A balanced crown chakra will keep you spiritually connected with the spirit.
Crown chakra meaning
The seventh chakra is referred to as:
Crown chakra
Sahasrara
Shunnya
Niralambapuri
The Sanskrit name "Sahasrara" is sometimes used to designate the seventh chakra. It can be translated as "Thousand petals".
Crown chakra color
The crown chakra is most commonly represented with the color white, although it can also be depicted as deep purple. The auric color of crown chakra energy can also be seen as gold, white, or clear light.
The beauty of "enlightenment" is that it does not require the attainment of exogenous things we lack; it is about remembering the knowledge we've always had and taking comfort in knowing we always will. Most meditative practices work to quiet "roof-brain chatter" (at the crown of the head) that inhibits our innate ability to hear our inner voice. That voice is always speaking, softly, reminding us what we need and how may obtain it. Through meditation, we move inward into stillness and quiet, and we listen.
Crown Chakra Affirmation:
 "I am complete and one with the divine energy"
Using Reiki to Unblock the Crown Chakra
While healing the crown chakra, a Reiki practitioner will relate it to the color violet or white. As with any chakra, Reiki practitioners each have their own way of working with this chakra. Below is just one method.
Relax comfortably
Draw the Power Symbol
Intend for the crown chakra to expand, for the highest good
Draw the Emotional Symbol
Relax and feel the tranquility
Follow your intuition on what symbols to use next, if any – or just continue to relax, envisioning your crown chakra opening up and expanding
To learn more watch the Beautiful Aura Technique…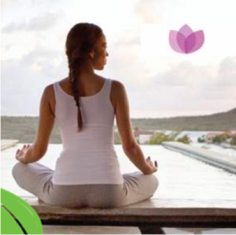 The aura is the electromagnetic field that surrounds the human body (Human Energy Field-HEF) and every organism and object in the Universe.
The Human Energy Field as a collection of electro – magnetic energies of varying densities that permeate through and emit or exit from the physical body of a living person. These particles of energy are suspended around the healthy human body in an oval shaped field. This "auric egg" emits out from the body approximately 2-3 feet (1 metre on average) on all sides. It extends above the head and below the feet into the ground.
What will you learn in this video?
A beautifully designed class about our auric field and how our energy field.  Mystical techniques on how to design, and maintain a beautiful aura.  the human aura also known as the human energy field is filled with abundant information regarding our past, present and future.  people respond to what is in our energy field.
Billie provides a wonderful series of templates to develop and maintain a beautiful aura.
---
How To Sharpen Your Sixth Sense | Third Eye Chakra
You see the physical world through your eyes and you also have the ability to see the spiritual world through your third eye, chakra. The third eye symbolizes an enlightened state of consciousness through which one can perceive the world.
It also helps us see clearly, both physically and psychically. It supports imagination, awareness of the subtle/energetic world, intuitive knowing, and inner vision. When you see something "with your mind's eye," you are seeing it with the Ajna chakra.
What is the Sixth-Chakra?
Sixth-chakra intuition and wisdom are universal and transcendent in nature. The 6th chakra, when highly developed, elevates consciousness and confers deep spiritual insight and awareness. Perception of non-ordinary reality may accompany this.
The third eye chakra is a main point for external life energy (prana, chi) to enter and be distributed to the other chakras. It is also a key to ongoing spiritual development. Thus, keeping it as clear and balanced as possible is very important.
How to use your third eye:
If you don't get enough source energy it will be quite hard for your to open your third eye. You can get an abundance of universal energy by meditating. When you meditate you get universal energy through your crown chakra into your whole body.  Click here to experience the Loving Kindness Meditation for free.
Cultivating your 6th chakra can help you:
think more clearly
have "vision"
develop your imagination
grasp the big picture
expand your consciousness and influence to non-ordinary planes
develop greater spiritual awareness and prepare for the next level of spiritual evolution.
Color of the Third Eye:
The third eye chakra is associated with the color indigo. Simply lighting this color of candle and relaxing while focusing on this chakra can bring it into balance. Also wearing indigo colored clothing or surrounding yourself with this color of flower can bring harmony within the chakra.
When you concentrate on your third eye area, you'll start feeling a tingling sensation or a slight pressure/vibration in that area. This always means that the third eye chakra is awakening, no matter how small pressure/vibration you're experiencing.
Positive Affirmation while Focusing on the 3rd Eye:
I can see and think clearly, I see that all is well in my world. I see of the solutions to situations in my life and make positive changes now! I am the creator of my reality and my dreams are coming true. I am one with the vibration of the Infinite potential of the Universe. 
Third Eye Chakra Affirmations:
I am in touch with my inner guidance.
I listen to my deepest wisdom.
I seek to understand and to learn from my life experiences.
I am wise, intuitive, and connected with my inner guide.
I nurture my spirit.
I listen to the wisdom of elders.
I trust my intuition.
I forgive the past and learn what was there for me to learn.
I forgive myself.
I love and accept myself.
I know that all is well in my world.
I am connected with the wisdom of the universe.
I am open to inspiration and bliss.
My life moves effortlessly.
I am at peace.
I am the source of my truth and my love.
---
How To Strengthen Your Digestive Fire | The Solar Plexus Chakra
The Solar Plexus Chakra, located between the navel and solar plexus, is the core of your personality, your identity and of your ego.   Your third chakra is linked to your stomach, abdomen, upper GI tract, liver, gallbladder, pancreas, kidney spleen, adrenal glands and the middle spine area behind your solar plexus.
The gift of this chakra is sensing your personal power, acting confident, responsible and reliable.
Chakra Challanege:
The energy of this chakra allows you to transform inertia into action and movement. It allows you to meet challenges and move forward in your life.
The main challenge for the third chakra is to use your personal power in a balanced manner.  This chakra is related to the element of fire. It has a connection with the sun, heat, the energy of light, vital energy, all forms of power.
Solar Plexus Chakra Color:
The Solar Plexus chakra is most commonly represented with the color yellow. Since it's associated with the element of fire, it is also sometimes depicted with the color yellowish red.
The Solar Plexus chakra is associated with the following psychological and behavioral functions:
Expression of the will
The "accounting mind" that categorizes and counts everything
Personal power
Establishing ideas and plans into reality
5 "I am statements" to clear the Solar the Plexus Chakra:
I am willing to release all my fears and struggles that have to do with power and control.
I am free.
I am peaceful with all the little things in life.
I am fulfilled.
I am balanced in all changes of cycles.
3 ways to heal or open the Solar Plexus Chakra:
Healing From The Color Yellow To Open the Third Chakra: "Yellow is the color of the third chakra" It is recommended to wear yellow and keep your surrounding yellow so as to help you heal or open the blocked solar plexus chakra or the blocked Manipura.
Simple Breathing Exercises and Meditations for Opening the Solar Plexus Chakra or Manipura Chakra: Meditation is the most effective way to open the blocked solar plexus. You need to close your eyes and imagine a yellow colored flower opening in the naval. You can also imagine a yellow burning flame or a glowing ball while meditating. A simple breathing exercise while meditating would help you have a strong effect in the opening of the blocked solar plexus chakra.
Your Intention Makes The Difference: While working towards the opening of the energy centers, you must have a strong and powerful intentions to heal for betterment. Before proceeding towards the steps for opening the chakra, you must at first set your intention to grow your self esteem, self confidence and get closer to your core self.
---
What does the Wesak Full Moon Mean?
The Wesak full moon is considered the most powerful full moon of the year.  When doing mediation on the Wesak a down pouring of healing energy is given to all those whom are seeking it.  It's allows for one to have contentment, peace and joy.  Using this divine healing energy that is cultivated in one's body and spirit all that can be sent to healing Mother Earth.  Wesak is celebrated to commemorate the birth, enlightenment and death of Lord Buddha because according to Buddhists, all the three events took place on the same lunar date.
How does Karma play a positive role in this Wesak Meditation?
While the down pouring of healing energy flows through you at this time you have the opportunity to bless Mother Earth.  By doing this selfless act you are then blessed with contentment and peace within.
Wesak Ceremony is held each year.  Spiritual initiates gather in the presence of the Enlightened Masters to receive the highest dispensations of the light from Buddha. Which is dispensed into the Earth's body via the Wesak Valley in the Himalayas.
Want to know more about Wesak…
Wesak Day is often referred to with other names in each country. Official names of Vesak Day are Vesākha, Vesak, Wesak, Waisak, Visakah Puja, Vaishaka, Buddha Purnima
Vesak is celebrated to commemorate the birth, enlightenment and death of Lord Buddha because according to Buddhists, all the three events took place on the same lunar date.
The Buddhist eat a vegetarian diet prior to the festival in order to cleanse and purify themselves.
Acts of Kindness during the Wesak
In India, Vesak Day is known as Buddha Purnima. On this day, Buddhists do not eat meat. This is considered an act of compassion towards animals. People are encouraged to perform other acts of kindness such as sharing food with the poor. Some people even set up road stalls providing free, clean drinking water.
Join us for Wesak Meditation and Ceremony on May 20th…