Blog
Feng Shui Guidelines For Your Home, Office or Business
The Beautiful and Ancient System of Feng Shui has helped people harness universal forces and lead lives rich in good health, wealth and happiness.
Feng Shui practice can be applied to almost every facet of the living and working condition. It has to do with enhancing the energies of the surrounding environment as well as the immediate living and working space. It functions on the premise that if one lives- breathes, sleeps, sits, eats, and works – surrounded by healthy, vibrant energy, then one will be enveloped by an aura of good vibrations that attract excellent or healthy success.   On the other hand, if one is shrouded by bad energy or constrictive energy, the environment brings constrictive or unhealthy outcomes.
10 Feng Shui Guidelines For Your Home, Office or Business
Create a separation between the entrance foyer and the rest of the interior space. Transition time is needed from the exterior world into our homes.
Provide clear-cut pathways both within each room and from room to room. Distinct passageways make one fell secure.
Represent nature in your home with the five elements; water, fire, metal, wood, earth. These remind us of our connection to the whole earth and they nurture a sense of well-being.
Have important seating areas in your home facing windows that look east or south. Sunlight promotes optimism.
Arrange your bed so that you can see any person who enters the room without having to turn your head more than 45 degrees. You do not want to be startled when you are trying to relax.
Furnish your home with both yin lines (curved) and yang lines (straight). A combination of masculine and feminine lines will create balance.
Make provisions for both intense and soft lighting with in each room. Lighting can create appropriate atmospheres.
Separate the food preparation area from the front door. Kitchens too close to the front door invite overindulgence.
Use high chi colors like red, purple, fuchsia and russet judiciously in conversation areas. These colors can excite, aggravate and energize.
Keep your home in optimum condition. Your home's health mirrors your own.
Negative energy can linger anywhere – curtains, clothes, and people. Here is a perfect way to clear the icky feeling from whatever it is.  Also perfect to play in your child's room (or in a family/conference room) while they are away.
Continue to keep the energy in your home, office or children's room clean, clear and positive by using the:

---
What is an Astrological Mapping Report and What are the Benefits?
A 12 month astrological reading and mapping can greatly increase your yearly success and positive outlook.  Understanding what to expect for each month of the year will provide you with  insights and a head-start on how you should proceed through the year.  This customized report based on your time, location and place of birth can be completed for you at any time of the year.
Enjoy the free online video below.  In this 1 minute video, Billie Topa Tate will explain:
What is an Astrological Mapping Report and How will it help you throughout the year?
An Astrological Mapping can help you identify:
Health Expectations
Life Style Changes
Auspicious moments in the Heavens
Relationships
Career and Financial Stability
Prosperity and abundance
Optimize Lunar & Solar eclipse
Working with Retrogrades
---
5 Ways to Cultivate Gratitude
In this season of thankfulness, it is important to take a step back, look at your life, actions and mindset to consider how you can increase your personal gratitude and happiness.  Gratitude is possessing the ability to recognize the sources of goodness and to return to that source with kindness.
Benefits of Gratitude:
Helps us focus on what we already have instead of what we lack
Reduces Stress
Provides contentment which comes from being thankful for what you have
Produces healthier mind and body
5 Ways To Possess Gratitude:
Keep a Gratitude Journal each day.  At the start of your day, write down one thing you are grateful for.  This will help you begin your day with positive intentions.
Give, Give, Give.  Donate to charity. Give your time or money.  By giving of yourself you will become grateful for all you have and also for all you are able to do for others in need.
Smile and genuinely thank people for compliments.  Taking a compliment can be difficult for some.  Make sure to really listen when someone pays you a compliment, take it in and thank them in sincerity.  Later, you can reflect on that compliment and return the favor to that person with a genuine compliment towards them!
Meditate.  Take time out of your day to meditate.  This will help to keep focus and perspective on the good and calm.
Find value in the negative. Remember, there is always positive even in the most unfortunate situations.  Locate the positive and your gratitude will appear!
The word Gratitude is truly a verb, meaning it is a practice.  It needs cultivating and is always developing.  Begin today by sharing this blog with those your are grateful for having in your life!
---
Reiki Training for the Healer in You | Chicago Reiki Courses
What is Reiki?
Reiki is a Japanese style of hands-on healing, using healing energy and beautiful Reiki Healing Symbols. Reiki is a technique for stress reduction and relaxation that allows anyone to improve health and enhance the quality of life.
Reiki is increasingly offered in hospital, hospice, and private practice settings, applied to a variety of illnesses and conditions. Those who receive such treatments report relief of symptoms from numerous health challenges, including mental health issues. Research shows that reiki primarily helps in the reduction of stress, anxiety and depression, as well as relief of chronic pain — the last of which can bring on anxiety and depression, or make episodes worse on.
To reduce stress in your life, please call our center to schedule a Reiki Treatment 847/866-0505
Reiki Training For Healers:
At MSI-Healing, we are proud to provide ongoing courses and training's for those that heal.  We are currently offering 3 very special classes this December for all Reiki Practitioners.
---
Reiki for the Nervous System
Description:
The combination of the nervous system and the muscles, working together to permit movement, is known as the neuromuscular system. Neuromuscular disorders include motor neuron diseases, neuropathies and muscular dystrophies.
The brain controls the movements of skeletal (voluntary) muscles via specialized nerves. The combination of the nervous system and muscles, working together to permit movement, is known as the neuromuscular system.
Reiki treatment or training realizing that balancing their systems can help them to cope better with a wide range of  health conditions, including:
Cancer
Heart disease
Anxiety
Depression
Chronic pain
Infertility
Neurodegenerative disorders
ADD/ADHD
Autism/developmental delays
HIV/AIDS
Crohn's Disease
Irritable Bowel Syndrome
Traumatic brain injury
Emotional illness, including mild psychosis
Fatigue syndromes
---
Reiki For Addictions Class
Description:
A wonderful opportunity to release ourselves and clients from proclivities, tendencies and addictions with specific Reiki applications and techniques.
Learn About:
Self Care
Cravings and where they come from
Why addictions develop
Mystical anatomy
Energy stagnation
---
Oncology Reiki
Description: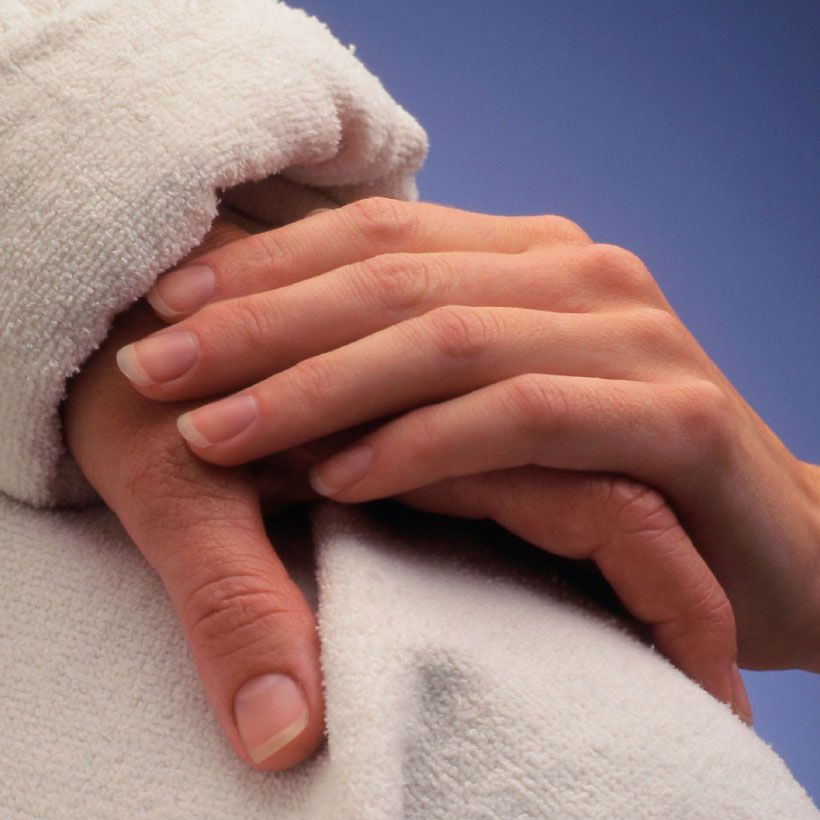 A beautifully designed training for patients and family members who are healing from cancer. Oncology Reiki uses the energy of Reiki to help facilitate the body's own healing systems by promoting relaxation and deep meditative states.    The techniques and applications can be done both chair and table.
This technique helps the body facilitate a great sense of balance and peacefulness. This balance and peacefulness has great potential to compliment the healing process. Billie Topa Tate, Reiki Master 8th Degree has designed unique Reiki techniques regarding self care and Reiki table sessions specifically for our cancer patients, family and friends.
 Learn how to administer …
Reiki during the chemo therapy session
Reiki to " Port " locations
Reiki to areas of pain from chemo treatments
Oncology reiki to the emotional energy field to help infuse the qualities of hope, faith, and a general sense of well being
Oncology reiki to the other energetic properties of cancer patients to help alleviate fear, stress, anxiety
Oncology reiki to modify general thoughts which cause anxiety
Learn how to understand, help and use…
Understand the energetic anatomy of cancer patients
How to mentor cancer patients on reiki self care respective to their cancer and cancer treatments
How to help with specific discomforts regarding cancer treatments
How to use a Reiki blanket during treatments
How to use oncology reiki breath during chemo treatments
How to use oncology reiki to set energetic intentions during doctor visits and sleep time
---
If you would like to learn Reiki to assist yourself or loved ones as well as become a Reiki Practitioner, click here to see when the next training takes place.


---
The Modern Day Yoga | Prep for Sleep and Natural Breath
Modern Day Yogi
"Mindful preparation for Sleep and using the Natural Breath"
In our modern day world, we're inundated with many stresses and pressures to perform. Many feel like there's just not enough time to get everything done. By the time we get to bedtime, we're still feeling these pressures of the day. I hear from people all the time that they're experience sleep issues. Trying to get to sleep or having problems sleeping soundly are common issues.
Meditation and Sleep:
We have learned that getting enough quality sleep provides many benefits to our overall health and wellness. Getting enough sleep helps regulate our metabolic rate. We're learning how this actually enhances weight loss.
Cellular health and revitalization improves with better sleep.
How to provide a better transition from our busy day to more quality sleep time:
Set a mindful intention to create space between the events of the day and sleep time.
Identify the point where you're done with the day's events.
Use a statement to declare the end of that part of the day. An example could be "I am done with my day and I will resume

tomorrow

".
Sit comfortably with your back supported.
A Yoga Expert's approach to using our "Natural Breath":
Inhale and exhale through the nose letting the breath flow in its own way.
Be mindful of keeping the physical body relaxed as the breath flows.
Center the mind on gently watching the breath. If you feel distracted or occupied with thoughts, gently return to watching the breath.
The exhale provides release of tension and effort in your physical body and in your thoughts.
Each cycle of breath releases deeper.
Practice for a few minutes.
Restorative Yoga is a very good session to access benefits for sleep time too.
At MSI-Healing, we have a Restorative Yoga class once a month.
Our class this month is on Wednesday, Sept. 23rd,  7-8:15 pm Click here for more information!
Hope you can join us.
About The Author:
Steve Sheilds has been a Yoga practitioner since 1996, and teaches Healing Yoga classes at Keystone Healing Center, MSI-Healing in Evanston, IL and Gilda's Club, a support community for those living with Cancer, in Chicago.